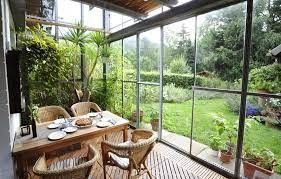 Something that makes a great addition to the home and provides us with extra living space is a conservatory. This is a popular option for those looking to extend their home and has the advantage in many cases of not needing planning permission so is a much quicker and easier way to get that extra space in the home that you require.
A conservatory is also very versatile and will grow with your family and lifestyle – it can be used as a playroom with younger children, a snug to create two reception rooms, or a dining room. There are many ways that you can use a conservatory, which is all part of their appeal.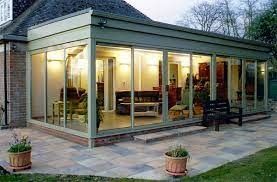 However, something that many people often do have to consider with a conservatory is the temperature. When you have an extension built, you would have the central heating attached to the rest of the house by a professional like this boiler installation Cheltenham based company https://www.hprservicesltd.com/cheltenham-boilers/boiler-installation-cheltenham/
However, with a conservatory, to have the central heating connected you will require planning permission, which is something that most people who have a conservatory don't want to mess about with. If you are looking for a room that you can enjoy all year round, and be just as cosy in there in the winter as you are in the rest of the home, here are some things that may help you…
Which direction does your conservatory face?
This will make a difference to the temperature in your conservatory, even in the winter months. South facing conservatories enjoy the benefits of most of the natural sunlight throughout the day, so these will likely be naturally warmer than those that face other directions.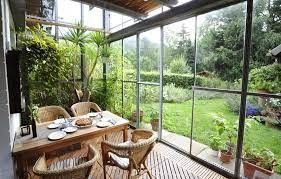 What type of glazing do you have?
As well as looking good, certain types and styles of conservatory glazing will help to keep the heat inside the room. You may also want to go the other way if you fear the conservatory being too hot in the summer and have heat reflective glazing put in.
Have you thought about insulation?
This is a major part of keeping any part of the home warm, not just the conservatory. Good insulation can save you a fortune on your energy bills. Look into the types of roof insulation systems that are available, as well as blinds that will keep the heat inside.
After all of this of course comes the question how do you heat your conservatory? Well, there are many ways that you can do this without using central heating. Electric radiators are a popular choice as all that is needed is a plug socket and away you go. Oil filled electric radiators are a good option but do bear in mind that they will use electricity so don't leave them on longer than needed.
Another option is underfloor heating. Although this can be more time consuming and more expensive than an electric radiator for installation, it can also provide a more efficient way to heat the room.