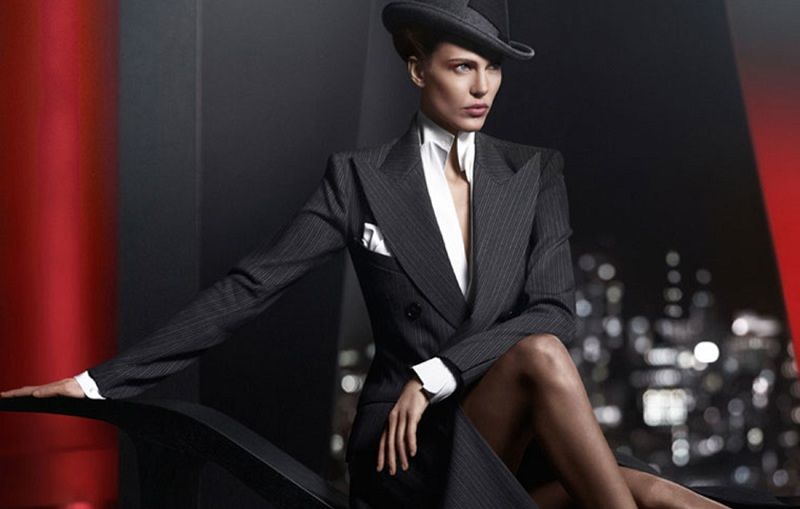 Fashion
Dandy Style In Clothes For Women
Dandy style – the choice of active and independent women who want to look elegant, but at the same time attractive. It is characterized by the use of men's clothes and accessories, allowing you to create a bright image. The considered style appeared in the middle of the 19th century in England, today it is called the fashionable word "unisex".
The main features of a stylish image
This fashion trend is restrained, because for look dandy do not use a large number of accessories, and girls are advised to choose natural makeup. Forming the outfit, you should give preference to expensive classic materials: silk, tweed, satin, cashmere, jersey and other, painted in natural shades.
Consider the dominant features of the dandy style:
Use men's clothing and accessories that fit perfectly on a female figure. Things should not be huge or baggy.
Restrained color palette. Black, beige, brown, gray, golden, ashen – these are the shades that prevail in the style of the dandy.
The simple cut of clothes. Dresses should be made from high-quality and expensive fabrics, but it is better to choose things that do not have massive accessories.
Men's accessories: cufflinks, butterflies, ties, suspenders, and others.
The use of elegant hats, as well as tie pins and brooches, bringing into the image shades of femininity.
Dandy style dress will be a faithful companion during business negotiations, such clothes will highlight your beauty during a date, help you relax in the company of friends. Look in this style is appropriate at any event; it is a reflection of the rhythm of life of women who at any time used to look elegant and sexy.
What things to choose for dandy style?
Choosing outfits for this style, pay attention to the following types of clothes:
shortened and elongated jackets;
business suits and tuxedos;
coats and vests;
straight dresses or modest sundresses;
blouses with cutaways or decorative textile elements and turtlenecks;
men's shoes, decorated with square heels;
leather briefcases.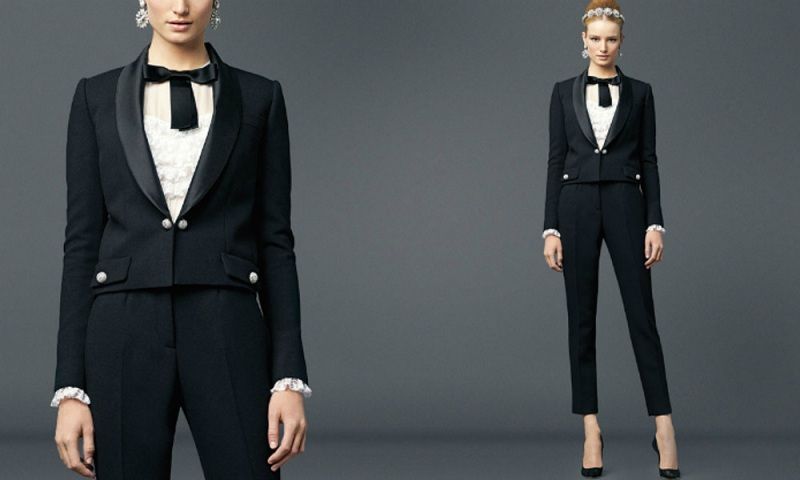 The main rule of style – emphasis on femininity, so girls should pick out clothes that perfectly emphasize the waistline and chest. For this purpose, thin or wide belts, shortened models of jackets and other types of outerwear are used.
Colors in clothes
The considered style is closely intertwined with the classic, so their colors are similar. The base colors are black and white; the use of beige, coffee, brown, chocolate, cream shades is permissible. The femininity of the image will emphasize light purple or pink colors. If you want to create accents, then it is permissible to use accessories painted in orange, blue, red, burgundy shades – these are ties, gloves, ribbons on hats.
Footwear
Dandy fashion differs from deliberate brutality, so outfits should be supplemented with practical shoes with a steady heel. The perfect solution is oxfords or fashionable loafers made of natural leather or suede this season. An image for which a woman used classic pumps with thin heels will look great. Other types of shoes are not suitable for look dandy.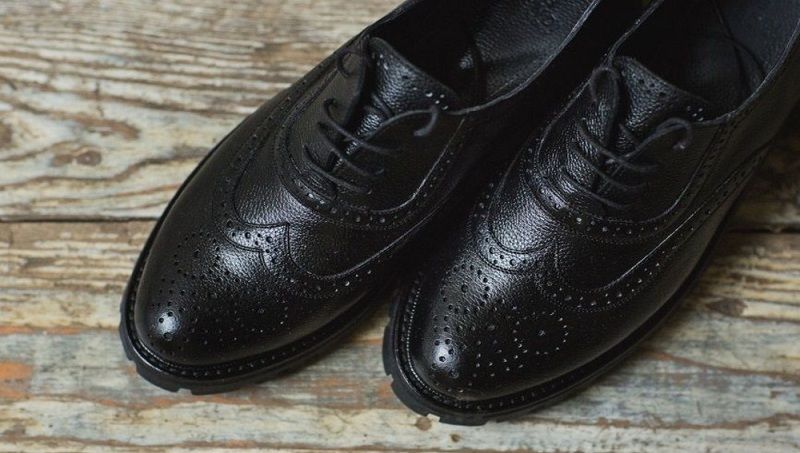 Choice of accessories
The main accessory is an elegant hat decorated with a ribbon or fabric inserts. Dandy style accessories are used as bright accents; most often they use necklaces and headscarves, ties and bow ties, gloves, suspenders, and also wide and narrow natural belts. When choosing accessories, make sure that they are in harmony with things. Ties, brooches and other elements of attire should complement each other, being a single entity.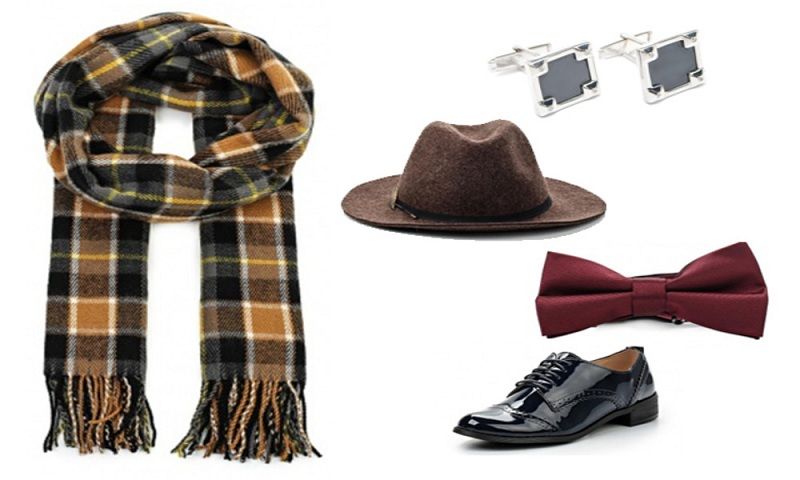 Connoisseurs of this trendy direction will have to abandon the use of a large number of accessories. Massive beads, shiny belts with buckles, jewelry will look in the style of the dandy is not too natural. You can replace them with a thin gold or silver bracelets, chains, miniature products made of metal or natural stones.
Fashion Sets
A prominent representative of the dandy fashion is the look, which was used in an elegant fitted trouser suit (two, three), a simple blouse with a neckline or high collar. Supplement the ensemble is a hat and tie.
A slim pencil skirt, a waistcoat, and a classic white shirt will look great. Another effective solution is wide shorts, a vest, and a leather cropped jacket, complemented by authentic accessories: a thin chain-medallion, wide trouser belt, and bow tie.
Simplicity, reserved shades, underlining the natural female beauty and sexuality – these are the main features of dandy fashion. By choosing this style, you will be able to wear comfortable and beautiful clothes, standing out against the background!