Moving house is a big event and also something that can put a strain on your finances. Making sure that you have thought everything through and planned it well is essential – here are the five important steps of moving house to help you with your move and reduce your stress levels…
Decide Whether you Want to Sell – The first thing to do of course is sit down and work out if you do really want to sell your home. Sometimes it might just be that you can do something to improve it, like adding on an extension for example, or building a driveway. If there is something that you want, see if you can incorporate it into your current home instead, as this could be cheaper and easier for you.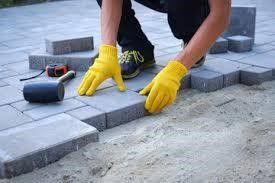 Get your Finances Sorted – You need to make sure that you can afford to move and take into account the cost of moving as well as buying the new property. Speak to a mortgage advisor and find out what you can afford to borrow, and also factor in the things like fees for conveyancing work, as well as surveys and work that you might need to do on the new property.
Contact an Estate Agent – If you have decided to go ahead and move, then you will need to get your home valued and then put it on the market. A local estate agent will know the area better and will be able to help you with the process and offer you advice. However, there are also advantages to using online estate agents and many people will find them cheaper.
Prepare your Home Ready to Sell – Make sure that your home is ready for viewings and that it is making a good first impression. Get all those maintenance jobs done, have a declutter and make sure that it is clean and tidy.
Arrange What you Need for the Move – Make sure that you have everything sorted ready to move. Get a removal company or contact someone like this van rental Bristol based company autolynecarvanrental.co.uk/van-hire-bristol to hire transport that you can use on the day. Also make a list of all the places that you will need to notify of your change of address.