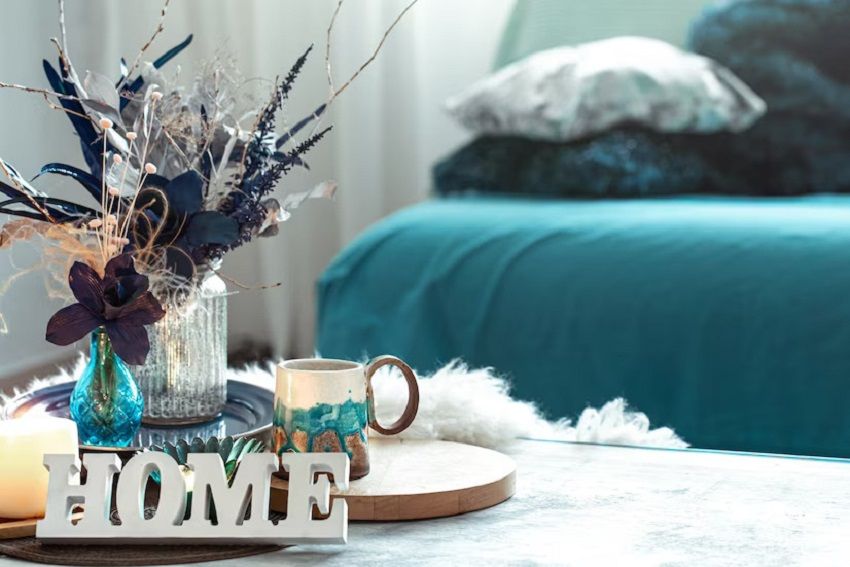 Don't have any plans for this weekend? How about spending a productive weekend? If you agree with this idea and you don't have any plans, we invite you to remodel your home in just two days. Today we will focus on teaching you how to decorate a living room table in very simple steps because we know that this entire process must be carried out on our part to obtain optimal results.
Creativity is essential to putting together decorations. Try to plan a unique and distinctive design, adding your personal touch. In this article, we will present several concepts so that you have the main idea from which to start. You don't have to be a decoration genius. With a little help and basic advice, you can create fresh and innovative environments.
How to decorate around living room table
Living room tables have evolved over time. Currently, we find different modern and minimalist models perfect for embellishing your living room. Try that all the accessories that you are going to use manage to combine with the colors that are present in the space, or take into account ornaments in neutral tones for a more elegant look but with a casual spark.
This side or living room table that appears in the image is an informal design, maintaining soft tones. It has a current structure and rounded acrylic bases, both at the top and bottom. It is accompanied by simple details, such as some magazines positioned in a slightly disorderly way for a fresher style, and on top a purifying decorative plant, essential for interiors.
We continue teaching you how to decorate round tables. This time we focus on minimalist designs since he is currently considered the new black. Simplicity is the key to decorating and thus obtaining a style where neatness is noticed. The combination of colors is essential. It is essential to maintain delicate or cold tones, to convey a sense of serenity at first.
Select a space where it can shine and at the same time is not an obstacle. In the photograph, you can see a small living room table designed to support light accessories. It is adorned with a decorative flowery plant. It is accompanied by a device to aromatize and purify. You only need eucalyptus essences or disinfectants for a fresh environment.
How to decorate a living room table with plants
We turn to the second and last part of this article. As you already know, plants will never go out of style. They are the most sought after to decorate interiors because they always contribute positively. If you are looking to decorate any space, it is essential that you prepare a sketch beforehand, so you will have a clear and precise idea when locating the furniture. It really is an excellent option for your home. In them, you can position portrait frames with some family photos, plants, books and lamps.
An important aspect that you must take into account is cleaning. Every day they need to be cleaned with a microfiber cloth and another damp cloth. The first is necessary to remove dust and the second to polish. Within the accessories that accompany this round table, we find a small plant with small leaves, accompanied by other details in golden tones, as well as other decorative elements found around it.
How to decorate modern round tables with plants
We have already reached the end of this article. I hope that all the ideas on how to decorate the living room table can help you. But before we go, we show you this ideal table for small corners. The way to decorate them is the opposite of party table decorations. Clearly, they are two different occasions and places. Each ornament will have different characteristics.
That's all for today. Thank you for consulting with us when it comes to decorating. Our content is renewed daily, so don't forget to visit us. We look forward to seeing you next time with many more ideas.