Reviews
Top tips to make your small space feel bigger
Most homes have at least one room that doesn't quite work, be it a tiny box bedroom, a small study or cramped-feeling dining room. Luckily, there are lots of things you can do to create the illusion of more space, no matter how small your least generously proportioned room.
While Elle Decor suggests making your furniture do double duty https://www.elledecor.com/design-decorate/room-ideas/g23497297/small-space-style-book-preview/, such as by concealing storage in seating, there are also some clever ways to simply make a room feel bigger by using visual tricks.
Add high shelves

The space over door frames and windows is usually completely wasted – most of us simply never think to do anything with it. However, by adding simple shelves above windows and doors, you draw the eye upwards and create the illusion of higher ceilings and more space. Of course, you also gain extra storage space, which is another bonus. This tip works in any wall space – you don't have to just add high shelves above windows and doors.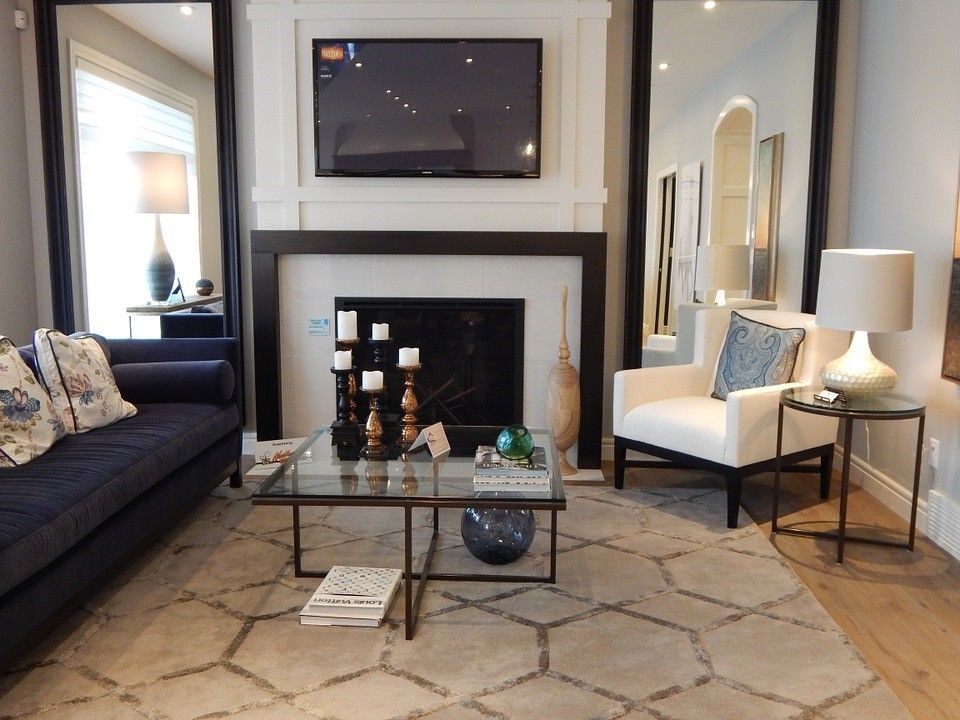 Image Credit

Use stripes to create depth
Stripes are great at tricking the eye into thinking a space is longer or wider than it really is, and rugs are an easy way to do this. Just make sure you position your stripes in the right way. Ideally, you want the stripes to flow into the room from the doorway.

Remove curtains or blinds

This might not be practical in bedrooms or street-facing rooms, but if your dining room overlooks your garden or yard, consider removing the window coverings. This lets more light in and creates the feeling of much more space as the window instantly feels bigger. Consider replacing your windows too with tilt and turn windows – such as those available from https://www.firmfix.co.uk/windows/tilt-n-turn-windows/ – or similar. The right windows can let in a lot more light and make a small room much brighter.

Use glass
Everyone knows that adding a mirror to a room makes it feel much bigger, but glass generally is great for adding the illusion of space. A glass-based table lamp, for example, is better than a solid-based lamp in a small space. Likewise, clear glass vases or candleholders are better than solid alternatives. As you can see through the glass, they don't absorb light or space in the same way solidly coloured items do.
Create a space
Take some time to declutter your belongings and you will see how much space it will unveil. This is probably one of the most effective yet taxing tasks. While you're at it, try to consider find a self storage that will put a home to your beloved treasures temporarily.