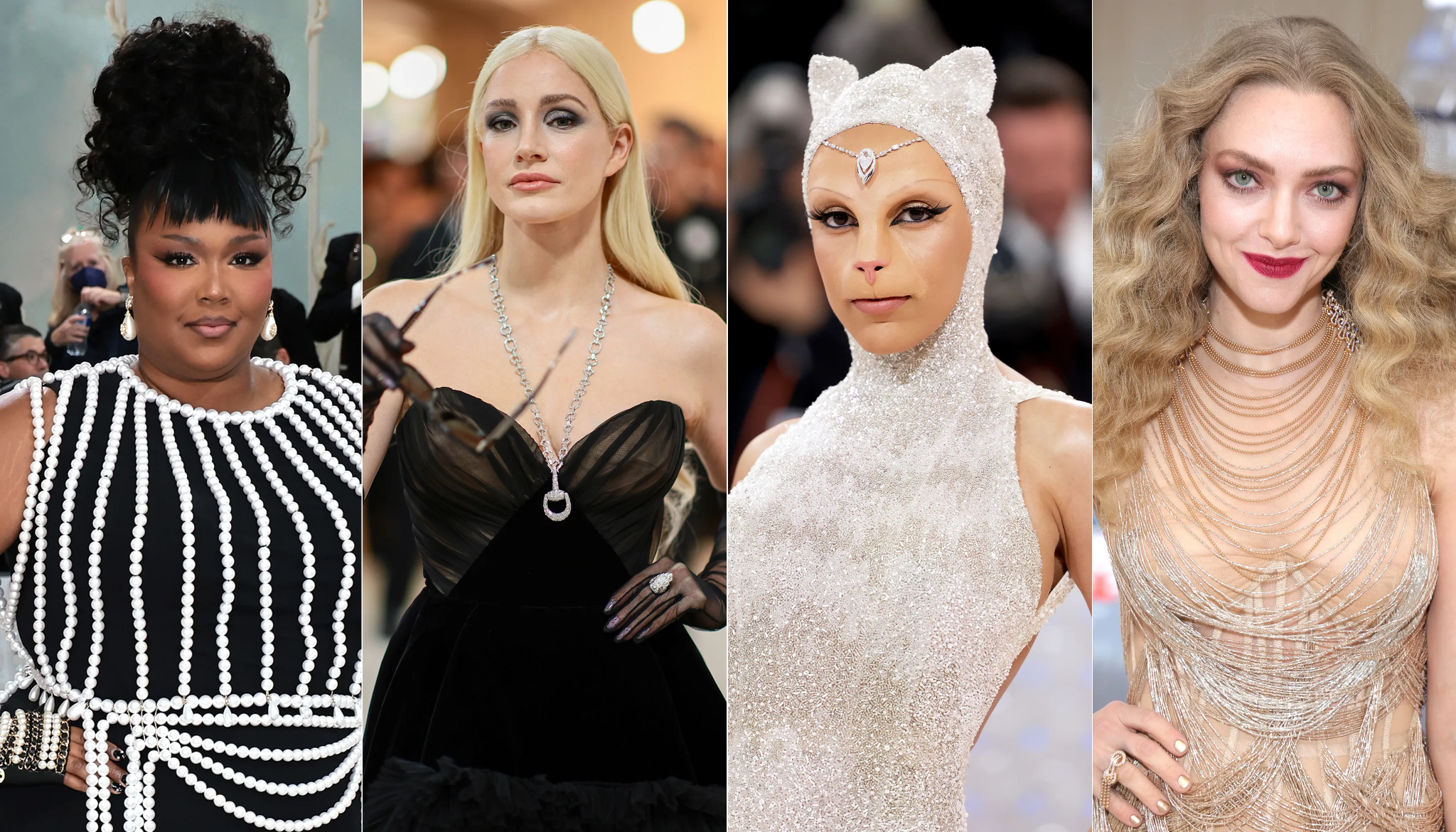 Fashion
Met Gala trends and how to include them in your daily outfits
Every year, when the Met Gala looks are posted on the internet, the world stops to comment and to check them all out. But the glamorous event was even more discussed this year, as it also celebrated Karl Lagerfeld. The controversies behind the name and his ties to some social issues sparked debates when many celebrities dedicated their outfits to him. But besides this, the looks of this year's Met Gala were fabulous and definitely inspiring for our day to day outfits. In this article we took out some trends that we've seen on the red carpet and we think you can easily recreate in a more daily fashion. Read along to learn how you can feel like a celebrity and make sure you check out all the Met Gala outfits on BBC.
Black and White
We can't ignore the most obvious theme of the night: neutral colors. This year's Met Gala was the least colorful one in a long time, many celebrities choosing a black and white look, in honor of Karl. And if you are a fan of classy and neutral tones, we know you're loving this. So if you want to achieve that clean and elegant black and white look, make sure you choose qualitative materials and accessorize well. This will take your look from a plain black and white outfit to a red carpet worthy one.
Tweed
Old money, haute couture and Chanel pieces designed by Karl Lagerfeld. All of these are taking us straight to the most famous material of the night: tweed. Tweed wool is a classy and elegant material that can easily be worn on a daily basis. In Irish clothing for example tweed is a staple material and the color combinations and styling of it never disappoints. So if you want to start wearing more tweed, you should look for blazers, bags or dresses that are made out of it. Just make sure you follow the care instructions, as it is a special material.
Pearls and sparkles
Last but not least, just like in every year's Met Gala, there were a lot of sparkles. Luxurious rhinestones, perfect necklaces and dresses made out of pearls and diamonds. These million dollar looks are great for grabbing everyone's attention, but for a day to day look, they are definitely too much. So the way you can replicate this style into your outfits is by adding sparkles through jewelry, making sure you choose something that looks more sophisticated. Or you can choose some trousers with diamond appliques, as they are becoming more and more popular. Make sure you balance out the look by adding some basic pieces next to your sparkly star of the show. And if you want something subtle, but on the same page, go for all pearls accessories on a simple and elegant black outfit and you're ready to impress.