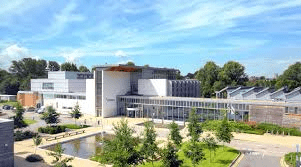 Reviews
Giving Gloucester some love and attention
Gloucester is a city that is steeped in history. From the part it played in being a large trading and army base during Roman times through to its importance as a trading port with the Quays area taking centre stage at this point, the city has grown dramatically over the years. During 2018 a number of large-scale regeneration projects began with some also being completed to give some of the town's iconic areas some love and attention. These projects are one of the reasons why Houses for sale Gloucester are becoming more and more popular and companies like TGRES are helping people to find their dream home in and around the city.
Here are some of the regeneration projects that have taken place this year.
Bus Station – as one of the focal points of the area the old bus station was in great need of a redesign. Since then a new bus station has been built with a completely enclosed walk through area meaning passengers can stay warm and dry whilst they wait for their bus, along with 12 bus bays, electronically updated live stream bus timetable and toilets and a cafe area as well. The new station is fully serviced with CCTV and was fully operational within the build timescales.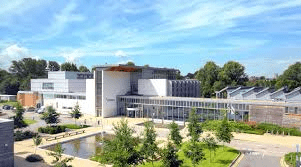 Llanthony Secunda Priory – this medieval priory was first established back in 1135 and it is one of Gloucester's historical gems. Nestled away along the banks of the canal the building and grounds was in need of some maintenance. The land around the site is being developed to be used as a public space and will also be used by Gloucester College to hold community events and conferences.
Many residents and even visitors to the City will remember the old cinema that was situated in St Ann's way on the retail park backing onto the canal along with the two buildings located next to it. This site has been empty for a number of years but work began this year on building a flagship store for the company Next. The store will provide everything people have come to expect from the brand as well as a café that will overlook the canal area to the rear of the store.
The University of Gloucestershire site in the Oxstalls area is also undergoing some large changes with the Business School moving into a brand-new building on the site. The purpose-built building with house courses in business, HR, accounting, finance and marketing. It is hoped that this will draw in more students to the university as well as produce a highly skilled workforce that will then go on to work in some of the many business in and around the city.