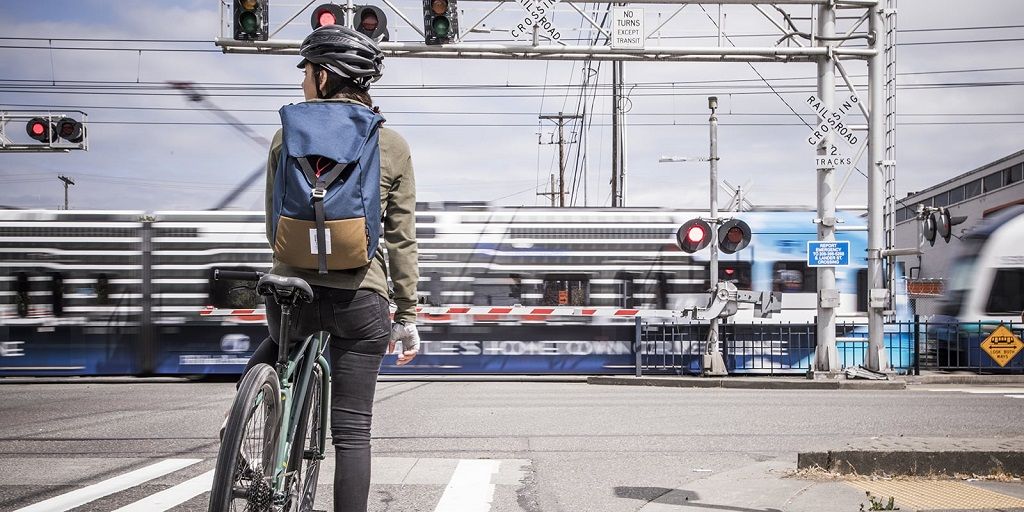 Reviews
How To Ride a Bike In a Big City: Etiquette, Laws & Tips
Cruising on your bicycle when the streets are packed with traffic gives you the freedom that driving a vehicle lacks. On congested roads, you can travel faster in a bike lane. However, riding city bikes in a metropolitan area can be hazardous, and one wrong action can lead to injuries or worse. Many drivers are not fond of sharing the road with cyclists, and some take out their aggression in dangerous ways. To stay safe during your big city commute, you can examine these helpful tips.
Choosing a Comfortable Bicycle
Big city commutes require a bicycle with exceptional handling and braking. If your bike seems too large are unwieldy, you're better off purchasing a new city bike for men. Find a model that suits your body size and feels natural when you're turning, changing gears, and braking. Your brakes should be inspected frequently to ensure they're functioning correctly. For city riding, the brakes are the most critical component of your bike. You can purchase aftermarket brakes that are more durable and last longer than stock brakes.
Anticipating a Driver's Actions
Whether you're riding a men's racing bike or a city bike for women, drivers are not your friends in the city. Automobiles are powerful machines that are involved in multiple accidents with cyclists every year. Assume each driver will not yield the right of way or respect your space on the road. Although distracted driving is a problem for everyone on the streets, the behavior is particularly deadly for cyclists. For instance, a driver who's texting and unaware of their surroundings can drift into the bike lane and hit you.
Bike lanes are designed only for cyclists, but motorists often wander into the lane without noticing or caring about the bicycle they sent into the curb. Keep your distance from nearby vehicles even when you're riding in the bike lanes. If you're approaching parked cars, slow down and look for drivers inside. Open car doors cause several cycling accidents every year, and it's essential to avoid riding near parked cars when feasible.
Reviewing Your State's Laws
Helmet laws and safety requirements for cyclists vary between each state and municipality. Check to make sure you comply with local laws to avoid a pricey ticket. However, wearing a helmet and safety gear is an intelligent plan whether you live in an area that requires them or not. Helmets reduce the chances of a traumatic head injury occurring from an accident.
You can also add reflectors and an LED light to make your bike more visible to other drivers. Lights and reflectors are inexpensive, but they have a significant impact on your visibility on the road.
Dealing With Angry Motorists
After riding in the city a few weeks, you might be surprised how many times you saw a driver get angry and yell at you. Whether or not you make a mistake on the road, motorists will yell and drive aggressively. Don't let your temper get the best of you; a fight with a driver can only end badly when they have access to a massive automobile.
By following the laws and staying aware of other driver's actions, you can enjoy your trips to the city. Pick up the accessories you need for your journey at a trusted online bicycle shop.