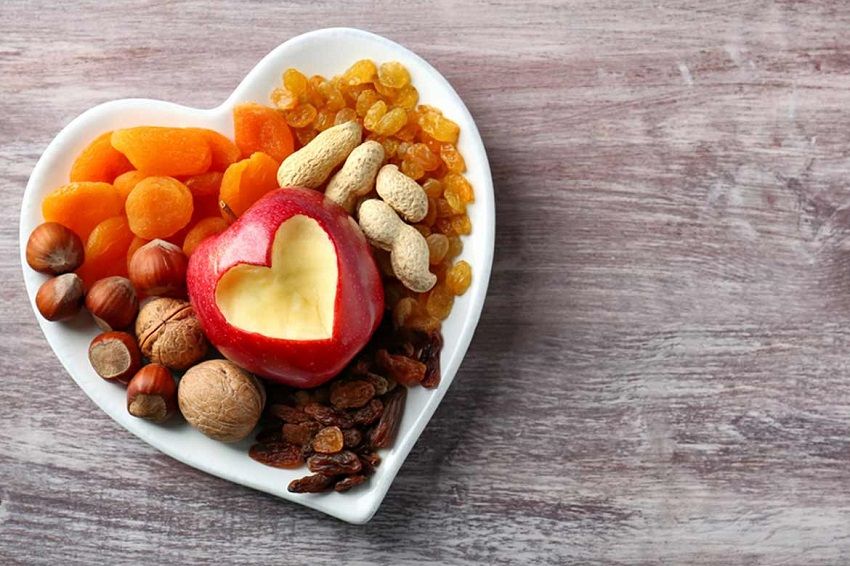 The benefits of dried fruit to prevent bad cholesterol. It is good and is good for heart health by fighting high cholesterol. Find out what the secrets of dried fruit are and why it's worth eating a little every day!
It does not matter whether they are nuts, almonds or cashew nuts: dried fruit helps fight high cholesterol. Not only that: among all types of cholesterol manages to keep what is circulating in the blood transported by LDL (Low-Density Lipoproteins, low-density lipoproteins), ie the one considered "bad". The merit is of the substances present within them, among which stand out the phytosterols, the soluble fibers and the precursor of the omega 3 that the body needs to stay healthy – the alpha-linolenic acid (Ala).
In addition, dried fruit protects cardiovascular health thanks to its micronutrients, especially minerals. In short, when it comes to taking care of the heart the reasons for eating a handful a day is not lacking.
Dried fruit and cholesterol: the evidence of the link
Evidence of the existence of a useful correlation between the consumption of dried fruit and cholesterol in the blood comes from numerous scientific studies. Already in 2015, a group of researchers led by Dariush Mozaffarian, an expert at Tufts University in Boston, known for his experience in the relationship between nutrition and cardiovascular health, tried to take stock of the situation, concluding that eating every day dried fruit reduces both total cholesterol levels and those of bad cholesterol.
Other researchers have focused on research into specific types of dried fruit for cholesterol. In 2016, for example, a Canadian group of experts confirmed that the consumption of almonds is associated with the reduction of total and bad cholesterol. But neither the analysis conducted by Mozaffarian nor collaborators nor those published later closed the chapter of research on the benefits of dried fruit for cholesterol. New studies have led to new confirmations; in 2017, for example, research conducted in the United States confirmed that consumption of cashews is associated with the reduction of total and bad cholesterol.
Why does dried fruit lower cholesterol?
Among the substances present in dried fruit, Ala plays an important role against cholesterol. This is also confirmed by the European Food Safety Agency (Efsa), which is responsible for approving the statements on health benefits that can be associated with a nutrient. In the case of the Wing, Efsa approved the statement that "the wing helps maintain blood cholesterol levels in the standard".
As mentioned, however, in the dried fruit there are also other substances that can help to control cholesterol, in particular, phytosterols and soluble fibers. These could help to limit their absorption; the most useful ones are those able to form a gel with a very viscous consistency. Phytosterols, on the other hand, are substances of vegetable origin similar to cholesterol that seem to help reduce Ldl through 3 mechanisms:
-decreasing the absorption of cholesterol in food;
-favoring the elimination of cholesterol through bile * and increasing the hepatic reabsorption of bad cholesterol ;
-influencing the activity of molecules responsible for the transport of cholesterol in intestinal cells.
Dried fruits and cholesterol: benefits for the heart
Alongside the studies that have associated the consumption of dried fruit with the reduction of cholesterol, others have shown that it can actually be useful to prevent cardiovascular disorders, so high cholesterol is a risk factor. In particular, those who consume more dried fruit seem to run a lower risk of cardiovascular events.
The good reasons to include dried fruit in your daily diet do not really seem to be missing. Beware, though: it is a rather caloric food, and for this, it is good not to abuse it. Rather, it is possible to insert a portion of dried fruit within a varied diet in which nutritious foods are also present that can control cardiovascular risk factors, such as fish rich in omega 3 and extra virgin olive oil.