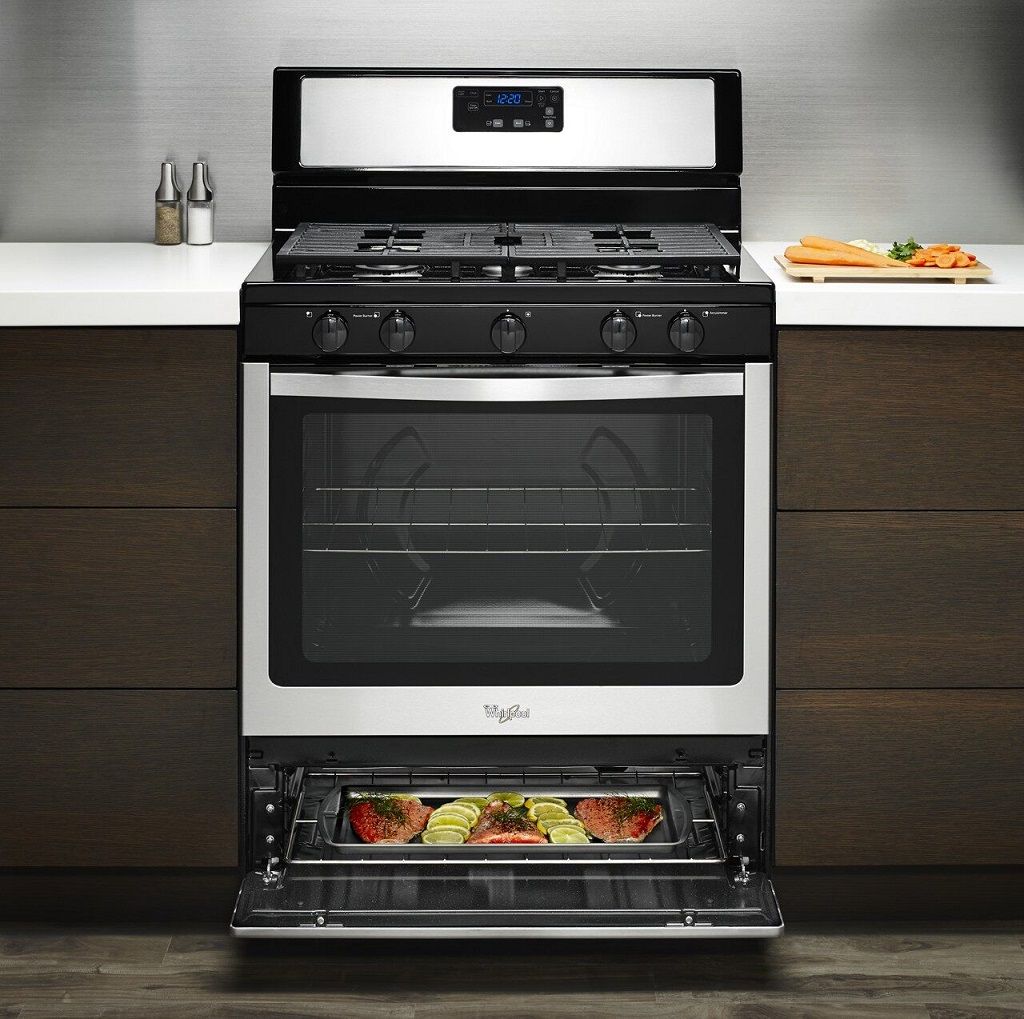 Hot air, steam, grill or ordinary top and bottom heat? There are many options and products to choose from. Below we have explained some of the features you may encounter when looking for an oven. You do not forget that our experts are ready to help you if you have any thoughts?
More and more people are choosing a separate oven and hob when renovating their kitchens, with this solution the number of options increases significantly. For example, you can place your oven at a comfortable working height. You get a larger selection in terms of sizes and more opportunities to combine different functions. With us, you have the opportunity to choose a built-in oven that suits your needs! they're small enough to fit on most counters
Steam oven
Our steam ovens are ordinary ovens with the steam option. The steam is combined with hot air, so you can continue to cook all your favorite recipes, but with the difference that the meat becomes softer and the bread higher. With steam, it's easy to get perfect meals every time.
Hot air
In addition to normal over and under heat, several ovens also have hot air. This means that the air circulates around and is evenly distributed inside the oven. This allows you to bake and cook on several levels simultaneously and with a lower temperature. The smart hot air system guarantees that hot air circulates evenly in the oven space for a faster and more energy-efficient cooking process.
Cooking
thermometer Set only the temperature you want and insert the cooking thermometer into the dish. The oven will do the rest and tell you when your dish is ready. The cooking thermometer is placed right at the opening of the oven.
Defrosting
Defrosting is a fantastic feature for defrosting frozen food that can sometimes be difficult to thaw evenly in the microwave (eg chicken fillets).
Cool on touch
A selected range of our ovens are equipped with specially developed doors that keep the outside of the oven door cool, they achieve a maximum temperature of 30C above room temperature.
Low-temperature frying
Meat cooked at a low temperature in the oven becomes extra juicy and tender. We therefore have a program for low-temperature frying in several of our ovens. With this function, the meat is first fried at 120C or 150C and after ten minutes the temperature is automatically lowered to 80C. With the cooking thermometer in the meat, the oven also switches off automatically when the meat has reached the desired internal temperature.
Self-cleaning oven
Save lots of time with a pyrolytic self-cleaning oven. The oven is cleaned with just the push of a button. When the function is activated, the residues turn to ash. The oven can also tell you when it needs to be cleaned – total cleanliness without effort!
Avoid fingerprints
Surface treatment AntiFingerPrint, which you will find on many of our stainless steel options, means that you avoid fingerprints and the like on the front plate. The oven stays nice despite the diligent use of both large and small in the family.
Baking
tray rails Extendable baking tray rails make it easy to pull out the plate and access it, so you can easily place dishes and serve directly from the oven. You can easily move the baking tray rails and place the plates where you need them.
Touch display
Some of our ovens are equipped with a touch display where you can choose e.g. cooking end time and duration. Feel free to read at an extra time what properties the oven you are interested in has.
Extra functions for a simpler everyday life
Several extra functions have been developed solely for this purpose: To make everyday life easier. For example, there are ovens with 4D hot air, which provide even heat distribution throughout the oven and help you achieve the best possible results from frying and baking.
The latest
There are programs that can analyze the humidity inside the oven, or where you can set the type of meat you want to cook and the oven automatically adapts to it. This function come mostly comes in countertop ovens also they're small enough to fit on most counters.
An integrated roasting thermometer helps you measure the optimal core temperature for the roast and barbecue food.
Other exciting functions can be fast heating, timer, booster effect, stop & go, keeping warm function and safety shut-off. Or how about a TFT display, which gives you user-friendly operation of the oven using text and symbols?
Find out what features and functions the oven or hob you are looking at has, so that you ensure that they have the solutions that best suit your needs.